In theory, using dowels to join wood is relatively easy, as it just involves drilling holes and pushing dowels into them.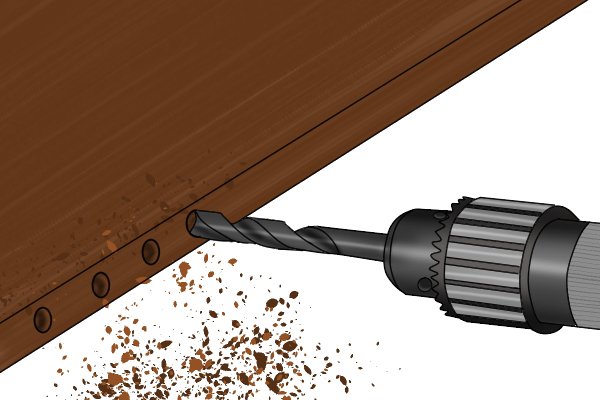 In practice, it will take a little thought, planning and measuring to ensure that your dowelling is a success – as accuracy is vital.
Remember: The more dowels you use to support a joint, the stronger it will be.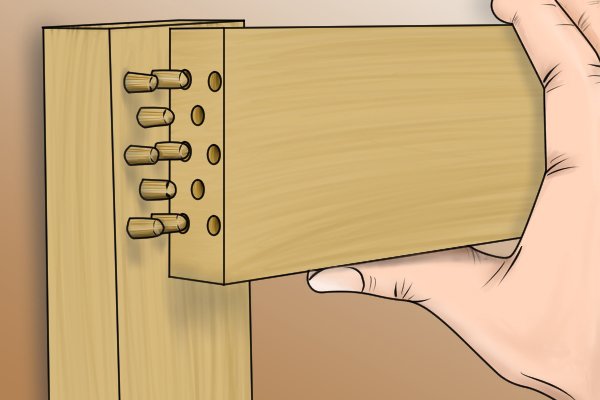 Making a dowel joint
Step 1 – Finding centre of edge butt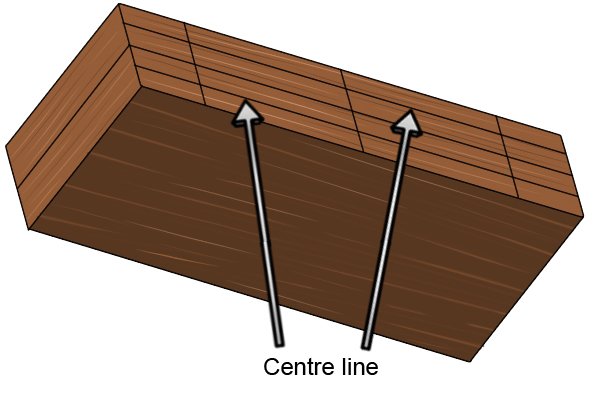 Measure and mark out a centre line along the length of the edge butt using a pencil, as shown on the two adjacent boards in the image on the left.